About AutoUpLinkUSA Southeast
With over a decade of experience helping dealers merchandise their inventory, we have the experience to help you market your vehicles online more effectively.  We pride ourselves in old fashioned customer service.  There is no calling toll-free numbers and waiting on an extended hold to have someone who doesn't know your business try to help you.  We are personally involved as a partner with you and your dealership with a common goal of maximizing the impact of your inventory advertising online.
ON-THE-LOT SERVICE AREAS INCLUDE: Alabama – Georgia – North Carolina – South Carolina
And across the United States with other AutoUplinkUSA Market Partners and Distributors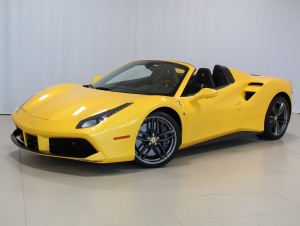 VEHICLE PHOTOS
Are you truly marketing your vehicles or just taking photos?
Vehicle Inventory photos are central to almost every facet of online marketing.  Why is it that inventory merchandising is often the place dealerships choose to cut corners?  High quality photos are a crucial first step in merchandising your vehicle effectively to make the sale.
VEHICLE VIDEO
Take Video to the next level with actual live video walk around of your vehicle on the lot.  Our inventory specialists will keep your inventory videos up to date with engaging video footage.
360 VEHICLE SPINS
Photos360 lets potential buyers see a vehicle inside and out, engaging shoppers and driving conversion. Spins and clickable tags differentiate vehicles by educating shoppers about each VIN's unique features and options. 
Next Steps...
Since 2005, we have been helping dealers better merchandise their inventory.  Contact us today and let us know how we can help!
Employment Opportunties
Interested in becoming part of our team?  Click to inquire about current opportunities.