CUSTOMER LOGIN
Login to Access Your Inventory
AD AUTOMATION LOGIN
CLICK HERE to access your Ad Automation account to post vehicles to Craigslist, Backpage, eBay and more.
VIDEO 360 LOGIN
CLICK HERE to access your vehicle video account.  Login to post vehicle videos and other video tools.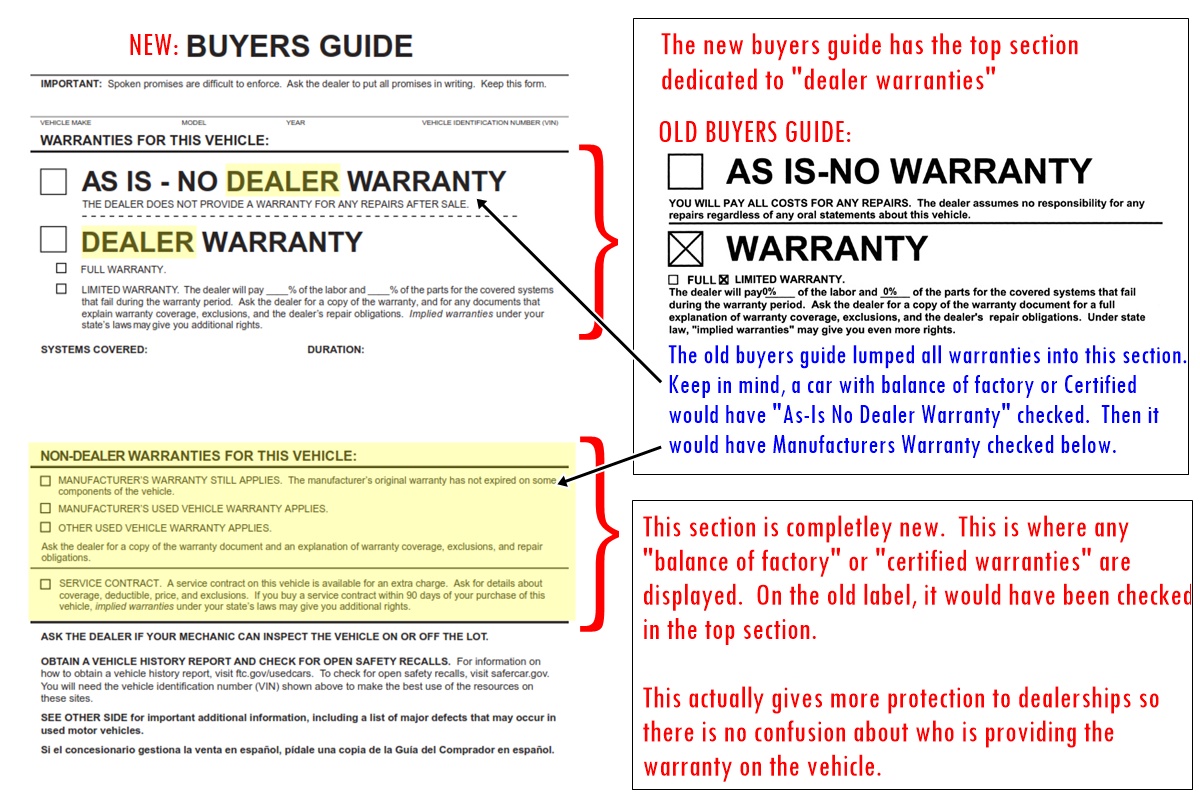 With the recent changes the FTC has made to the used car buyers guides, we have had our share of questions.  Below you will find a comparison as well as a few common questions about the new FTC buyers guide format for your used car inventory. Frequently Asked...